First drive review: SsangYong Turismo EX (2013)
First drive review: SsangYong Turismo EX (2013)
SSANGYONG: mean anything to you? Up to now the company has probably been most famous for bringing to British roads a big old beast called the Rodius, which looked like a lorry that had crashed into a house and which duly swept all before it in the "Britain's ugliest car" awards.
In fact, SsangYong can proudly point to a history of vehicle manufacture dating back to 1954, though 2013 seems to find the brand at something of a divided moment. It is trading under the likeable slogan "No-nonsense vehicles from Korea". (That's South Korea, obviously — though no-nonsense vehicles from North Korea are something one would like to see. There's a country that really understands no-nonsense.)
But lest that emphasis should get it pigeonholed as a purveyor of cut-price Korean tins (a label dramatically shaken off in this century by Kia and Hyundai), SsangYong is also now drawing our attention to its "high-quality build" and stressing that it can do nonsense, too: keyless entry, electrically adjustable driver's seats and so on.
So here's the Turismo, with and without nonsense. Less shocking to behold than the Rodius, it still looks as if it has recently backed through somebody's conservatory, but this time a builder seems to have gone round afterwards, patching up most of the damage and generally making good.
It has been designed to carry not just seven people but also (the bit where other seven-seat cars tend to fall short) seven people's luggage. Even when all the seats are in use, there's 875 litres of boot space. Consequently the Turismo is hilariously long, not to mention amusingly high and also quite ticklesomely wide. Never mind making vehicles since 1954: they must have been painting this one since about 1987.
As observed in the rear-view mirror, the interior appears to extend to the far horizon. If it were on a golf course, it would be a par four, minimum. A decent tee-shot off the dashboard would just about get you into the back seats, provided you could avoid the significant hazard represented by the central storage box. But after that you'd be looking at laying up just to the right of the third-row cupholders to have any chance of making an attack on the boot catch.
It's possible that the Turismo was meant to be a commercial aircraft but that they ran out of money or got distracted somewhere along the line. Certainly the layout in the rear of the cabin, with its twin business class thrones and its seat-back tray tables, bespeaks swish air travel as much as grunting road work. And there's an aisle between those thrones down which your chief cabin bursar could easily wheel a trolley of duty-free goods to the passengers in economy in the triple-seat third row.
All those rear seats fold and slide and can be flattened entirely to create a handy space in the event that you need to store a tarmac-layer for somebody or fancy pulling over for a game of squash. Also, the entire rear of the car is encased in privacy glass, so your children will be spared public shame, though it's a matter of record that the young have a high tolerance for cars that resemble vans and/or damaged conservatories.
My Turismo had a 2-litre diesel engine, which chugged and clattered in a manner we could perhaps politely refer to as "retro" — perfectly in keeping with the overwhelmingly grey dash, whose instrument panel seemed to have been fashioned using bits from a school protractor set. That said, the five-speed automatic T-Tronic gearbox was a Mercedes-Benz cast-off. Do you have a problem with that? I didn't.
It came with a switchable low-ratio 4×4 setting for overland adventuring, though in a clash between the Turismo's no-nonsense suspension and a no-nonsense river bed, I would have been backing the no-nonsense river bed. Still, the car will allegedly tow 2.5 tons, making it a more than plausible caravan-tug, although why you would need a caravan if you had a Turismo is a moot point. Actually, why you would need a house if you had a Turismo is also a decent question.
And here's the truly staggering thing: it's only £9,000!
Oh, hang on: no it isn't. I'm just looking at the brochure here, and apparently the one I drove was nearly £24,000, in fact. The range starts at £17,995. So it's quite a lot more than £9,000. It's also quite thirsty, and expensive to tax.
However, when you consider what a Chrysler Grand Voyager will cost you (upwards of £28,000), even before you start lavishing leather upon it, we are still in the realm of entertainingly low-cost family haulage.
Is it tempting, though? I appreciate the value of a mobile talking point as much as the next driver, and respect no-nonsense almost as much as I love nonsense. But I've got to admit that, granted a week in the Turismo's company, I pretty quickly got tired of driving it — tired of coping with its heft, tired of wincing and breathing in down narrow roads. It didn't help that the Turismo has the turning circle of a riverside apartment complex. I left it in a car park at one point and both getting it into the space and out of it afterwards involved something in the region of an 83-point manoeuvre, for a personal best total of 166 points overall.
Plus somebody apparently drove — or perhaps just walked — into the side of it while I wasn't there, leaving a dent in one of the rear doors. You could hardly blame them. In almost any situation, it is harder to miss a SsangYong Turismo than it is to hit it.
Still, go for it — why not? It will be, surely, one of the most independent decisions you have made in your life, so, at the very least, you will have that to pride yourself on. That and your manifest interest in no-nonsense nonsense.
SsangYong Korando Turismo 2013 года (фото 1 из 5)
Галерея автомобиля SsangYong Korando Turismo 2013 года включает в себя 5 оригинальных изображений высокого качества.
По этим изображениям вы можете ознакомиться с внешним видом автомобиля, узнать его особенности и отличительные черты, которые выделяют этот автомобиль SsangYong от других автомобилей.
А также вы можете скачать фотографии абсолютно бесплатно и использовать их как обои для рабочего стола с изображением автомобиля SsangYong Korando Turismo 2013 года, нажав на иконку в правой нижней части изображения.
Изображенный на фотографиях автомобиль был выпущен в 2013 году.
Другие галереи SsangYong Korando
Другие галереи SsangYong 2013 года
1948 Daimler CVA6
1958 Edsel Citation 2-Door Convertible
2018 Suzuki Hustler F Limited II
1997 Land Rover Discovery Argyll
2010 Infiniti FX30d
1958 Chevrolet Corvette Convertible Roadster
Страна: Южная Корея
Годы работы: 1954 — н.в.
В 1954 году была основана корейская фирма «Handongwan Motor Company», которая в 1984.
Модели SsangYong
Actyon
Actyon Sports
Chairman
Kallista
Korando
Korando Family
Kyron
Musso
Nomad
Rexton
Rodius
Stavic
Tivoli
Популурные галереи
Nissan Leaf Tree 2019 года
BMW X5 xDrive40i xLine 2018 года
Karosa C734.1345 1994 года
Haima Family 2012 года
Land Rover Range Rover Sport White by Urban Automotive on Vossen Wheels (UV-2) 2017 года
Toyota Land Cruiser 80 VAN GX 1995 года
Volvo FMX 8×4 Tridem Tipper 2013 года
Chevrolet Celebrity Estate Wagon 1986 года
Audi S7 Sportback on Forgiato Wheels (Drea-M) 2017 года
Smart EQ ForTwo Pulse Cabrio 2020 года
Arctic Trucks Isuzu D-Max AT35 Double Cab 2016 года
О проекте
Условия оказания услуг
Политика конфиденциальности
Вакансии
Реклама
Партнеры
Контакты
При использовании информации в электронном виде (интернет-сайт, электронный файл и т. п.) в каждом случае необходимо размещение активной гиперссылки на главную страницу Сайта или на страницу размещения соответствующего материала.
Все замечания и вопросы по сотрудничеству направляйте по электронной почте: auto@vercity.ru.
Обращаем ваше внимание на то, что изображения являются чьей-либо собственностью и добавлены посетителями сайта.
Администрация сайта не располагает информацией о правомерности публикования этих материалов.
Все изображения размещены в ознакомительных целях.
Способы оплаты
| | |
| --- | --- |
| Наличными курьеру | Вы можете оплатить заказ при получении курьеру при доставке или на пункте выдачи в вашем городе |
| Безналичный перевод | Заказ может быть оплачен с расчетного счета организации для юридических лиц или с лицевого счета |
| Банковскими картами | Оплата банковскими картами возможна на сайте или при получении |
Подробнее об оплате смотрите в разделе «Оплата»
Top 5 Seven-seater MPVs
1. Volkswagen Sharan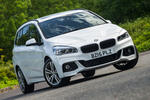 2. BMW 2 Series Gran Tourer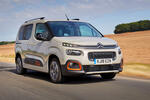 3. Citroen Berlingo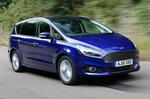 4. Ford S-Max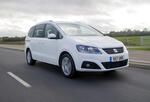 5. Seat Alhambra
Find an Autocar review
Upgrade to the EX trim and Turismo is adorned with leather upholstery, heated front seats, rear parking sensors, privacy glass and alloy wheels, while the range-topping ELX trim comes with auto lights and wipers, cruise control and heater front windscreen.
The Turismo's platform survives from the Rodius. Acquired from Daimler Chrylser many moons ago, it originally served under a late 1990s Mercedes E-Class, and is also used for SsangYong's flagship saloon the Chairman. Suspension is via steel coils, with double wishbones at the front and multi-links at the rear. For this generation, however, SsangYong has dumped the old Mercedes five-cylinder turbodiesel engine its own 2.2-litre 176bhp four-cylinder alternative. It mounts longitudinally and drives either the rear wheels, or, on the top-spec ELX, all four.
Transmissions are a choice of six-speed manuals for the bottom two models in the range, or a five-speed automatic for the top two.
This feels like an enormous car on the road: there's never any getting away from that. Not only long but tall, the Turismo suffers with generous body roll and not-so-generous roadholding. Added to that, it steers very slowly and with a little inconsistency of weight at times that borders on the awkward.
But the driving experience here is still closer to that of a Land Rover Discovery than your average panel van. Soft suspension tuning makes for plenty of ride compliance, albeit won at the expense of much in the way of wheel control, and so as long as you drive the car as you'll naturally be inclined to – ie gently and entirely without gusto – the Turismo performs its function well enough.
The transfer case for the transmission has modes for two and four-wheel drive in high-range, and four-wheel-drive low range. We didn't get the chance to test the car's performance off-road, but while the ramp angles are all below 20 degrees, it's got more than 170mm of ground clearance. Which is as much as many so-called off-roaders, and more than enough to deal with farm tracks and the like.
Despite the effective visual makeover, nobody's going to a buy a Turismo for any other reason than necessity. If you've no call in your life for seven adult-sized seats, luggage space to spare and occasional rough-road suitability at a cut price, this isn't the car for you.
But those who do need any of the above have no longer to feel quite so sheepish about ownership of this car: it's perfectly competent, functional and quite sensationally good value. The unlimited mileage, five-year warranty will even cover commercial use: good news for airport taxi drivers, that.
Performance & drive
What it's like to drive, and how quiet it is
For all the praise Ssangyong attracts for its competitive pricing, the Korean manufacturer has yet to make a car that is especially good to drive. The Turismo is no exception to this.
All versions are powered by a 178bhp 2.2-litre diesel engine, which is just about powerful enough to make progress predictable if a little frustrating. Being of considerable bulk, there's enough low-end pull to drag it off the line, but it's difficult to pick up speed with any real urgency; and when you do, there's not much dynamic satisfaction to be gained in return, with body roll being very noticeable through corners.
There's precious little feedback or weight from the slow steering. Around town, this isn't really an issue. In fact, it's a positive that such a big car is actually easy to steer around congested areas or into tight parking spaces. But when you pick up speed, the steering fails to weight up.
The suspension is very soft, which results in a generally compliant and comfortable motorway ride, but a jittery one at low speeds. However, regardless of your pace, any imperfections send a heavy and loud jolt through the cabin.
There's a choice of manual or automatic transmissions, and while we have yet to try the manual, we'd wager that you're best off picking the automatic. It's slow to shift but smooth enough for gentle use – which is how the car should be driven – and, thanks to having seven speeds, it helps keep the engine quiet at a cruise. But any acceleration brings out an agricultural roar from the diesel unit.